Category: Over $1000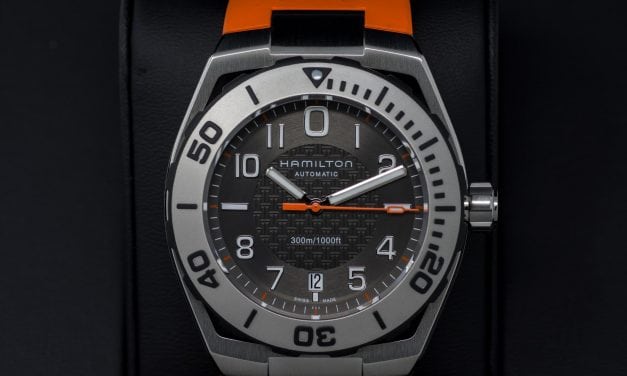 I have talked about Hamilton watches quite a lot on WYCA over the years because their mid-range price point puts them right in the upper-end of affordable for most people. "Watch people" might spend north of $1,500 on a watch without hesitation, but for most that's simply a bit too much. $500 or $600, though? That's more manageable.
Priced on the grey market in the $490 – $525 range, the Sub Auto is an affordable Swiss-made dive watch with an ETA 2824-2 in it. This is my favorite price range to shop in, and so I definitely appreciated a chance to assess the Sub Auto hands-on. Let's check it out.
Read More

Advertisement
[AdSense-A]
What People Are Saying
Cameron Martel

October 25, 2018

Edwin

October 25, 2018

Cameron Martel

October 19, 2018

David

October 17, 2018

Watchdig

October 4, 2018

Damian

September 30, 2018

Winnieb

September 29, 2018

Cameron Martel

September 25, 2018

Jeff

September 25, 2018

Cameron Martel

September 22, 2018
Advertising Disclosure
WYCA generates revenue whenever you interact with an advertisement on our website or purchase a watch from an affiliated watch store.
These revenues - which do not impact how much the watch you're purchasing costs - enable us to purchase new watches to review (we buy most that we review), pay for hosting/development costs, and generally enable us to keep the website online.
We have deliberately chosen a design that always ensures our content is displayed first, with advertising placement second. Thank you for supporting our website.