Category: Under $100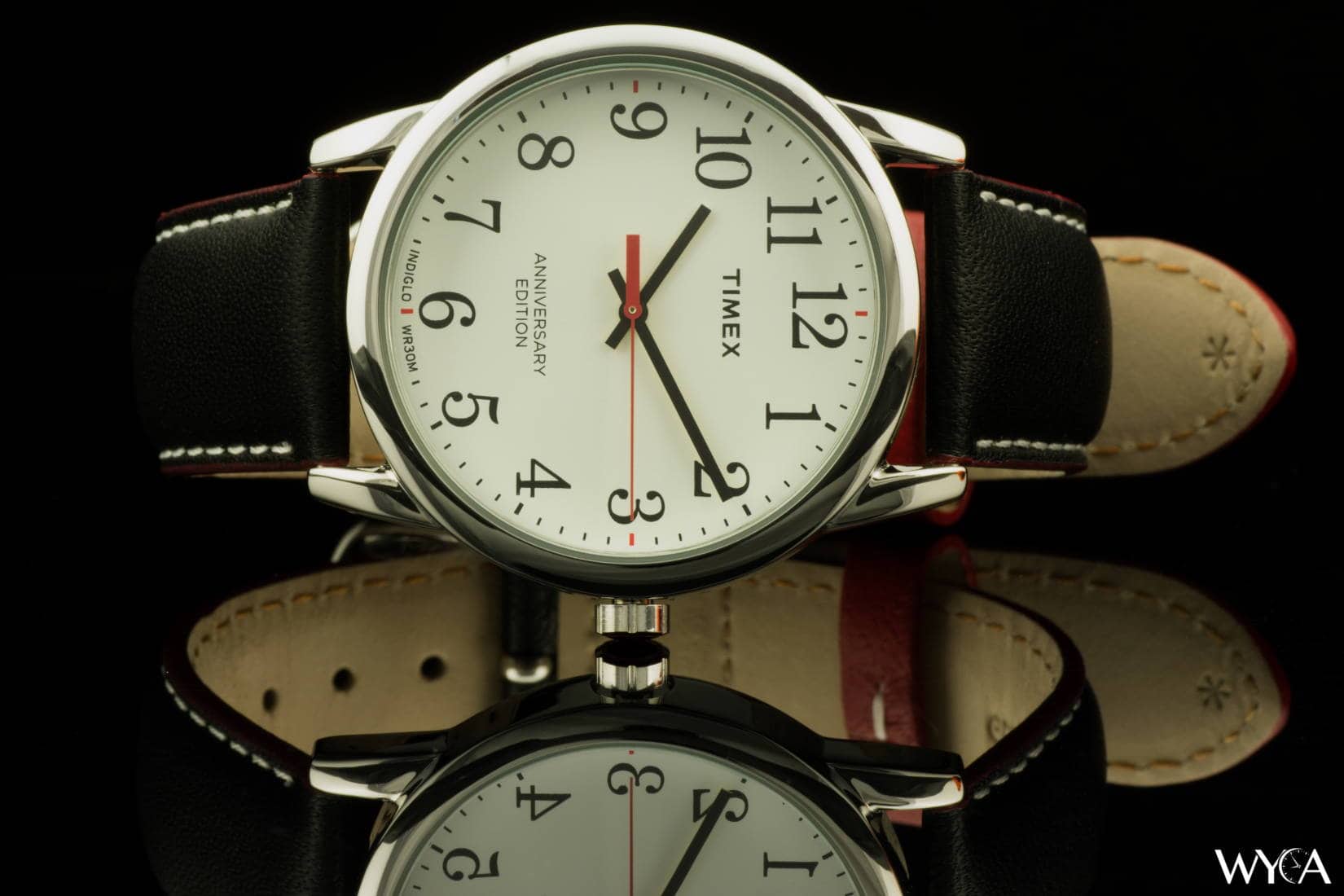 The Easy Reader series from Timex is quite popular. According to SEMRush, the keyword "Timex easy reader" is searched nearly 2,000 times per month in the USA on its own– nevermind all the permutations of it. When considering Canada and the UK, as well as variations of "Timex Easy Reader", monthly search volume climbs to north of 12,000 searches per month. Suffice to say, it's a popular piece.
Why it took me so long to order one off of Amazon (this one is a gift for my father in law) I don't know, but here we are: Timex Easy Reader on the wrist, and with great things to say. Let's check it out.
Read More

What People Are Saying
Chris

January 15, 2018

Cameron Martel

January 12, 2018

Luc

January 6, 2018

kd smith

January 6, 2018

Justin Egan

January 1, 2018

Cameron Martel

December 29, 2017

Cameron Martel

December 29, 2017

Randy

December 28, 2017

Alex

December 28, 2017

Tim McDermott

December 19, 2017
Advertising Disclosure
WYCA generates revenue whenever you interact with an advertisement on our website or purchase a watch from an affiliated watch store.
These revenues - which do not impact how much the watch you're purchasing costs - enable us to purchase new watches to review (we buy most that we review), pay for hosting/development costs, and generally enable us to keep the website online.
We have deliberately chosen a design that always ensures our content is displayed first, with advertising placement second. Thank you for supporting our website.