Category: Under $100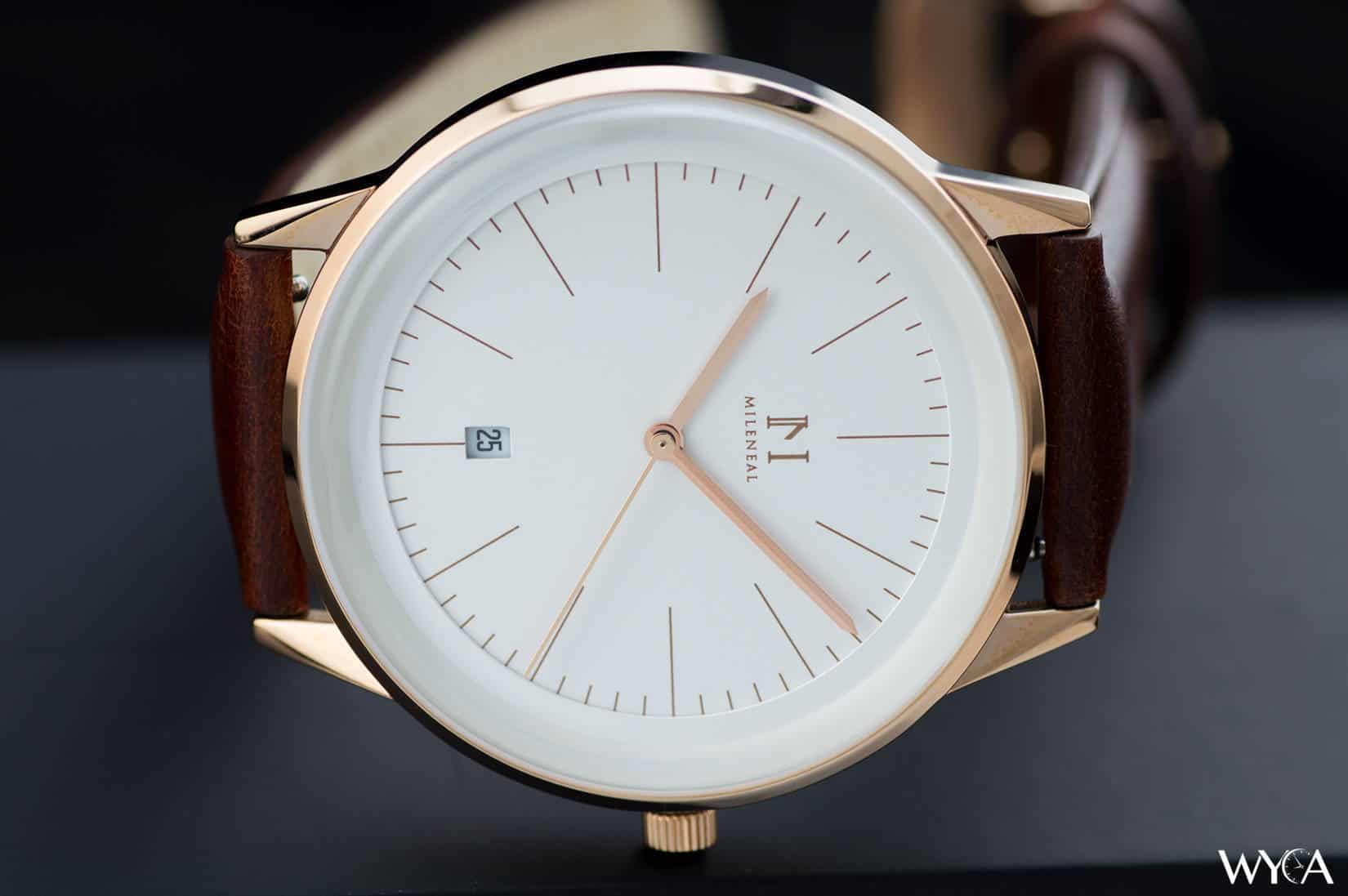 Ahh, that new watch smell- gotta love it! Here on my desk is the Mileneal Classic Rose Gold White, which is – you guessed it – a classically-designed watch in rose gold and white. Smartly dressed, affordably priced, and available for pre-order now on Kickstarter, you may be asking yourself: is this micro worth my money? Is it it a smart buy? Why should I buy it? All good questions, and ones I hope to answer in this hands-on review.
Read More

What People Are Saying
Cameron Martel

November 15, 2017

Martin

November 15, 2017

TREV

October 31, 2017

Nick

October 30, 2017

Sisil

October 26, 2017

Sisil

October 26, 2017

Chris Bradley

October 16, 2017

acasiofan

October 7, 2017

Cameron Martel

October 3, 2017

Claudiu

October 3, 2017
Advertising Disclosure
WYCA generates revenue whenever you interact with an advertisement on our website or purchase a watch from an affiliated watch store.
These revenues - which do not impact how much the watch you're purchasing costs - enable us to purchase new watches to review (we buy most that we review), pay for hosting/development costs, and generally enable us to keep the website online.
We have deliberately chosen a design that always ensures our content is displayed first, with advertising placement second. Thank you for supporting our website.