Category: Under $100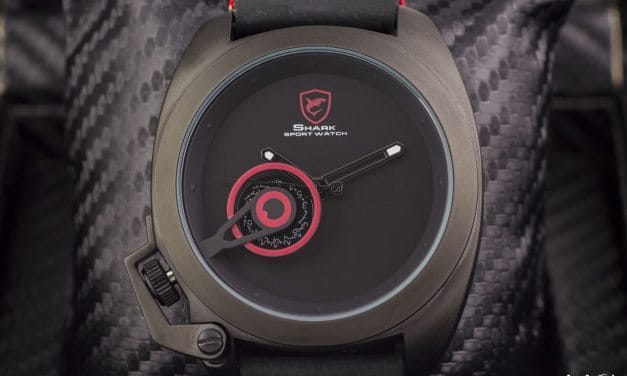 The Shark Tawny is big, loud, and looks like it just came off the set of a cyberpunk movie. Anyone who considers themselves a watch person isn't going to like the Tawny, but people looking for a stylized fashion watch will find that there's a lot in its design to like. Found for well under its $89 MSRP, the Tawny is a bold watch from a growing microbrand.
Read More

What People Are Saying
Cameron Martel

June 26, 2017

Daniel Hilton

June 26, 2017

Santiago Heyser Ortiz

June 25, 2017

Shuaib

June 24, 2017

Yitzchok

June 19, 2017

Christian

May 23, 2017

Adam

May 12, 2017

Cameron Martel

May 3, 2017

Panda

April 29, 2017

Cameron Martel

April 25, 2017
Advertising Disclosure
WYCA generates revenue whenever you interact with an advertisement on our website or purchase a watch from an affiliated watch store.
These revenues - which do not impact how much the watch you're purchasing costs - enable us to purchase new watches to review (we buy most that we review), pay for hosting/development costs, and generally enable us to keep the website online.
We have deliberately chosen a design that always ensures our content is displayed first, with advertising placement second. Thank you for supporting our website.