Category: Under $250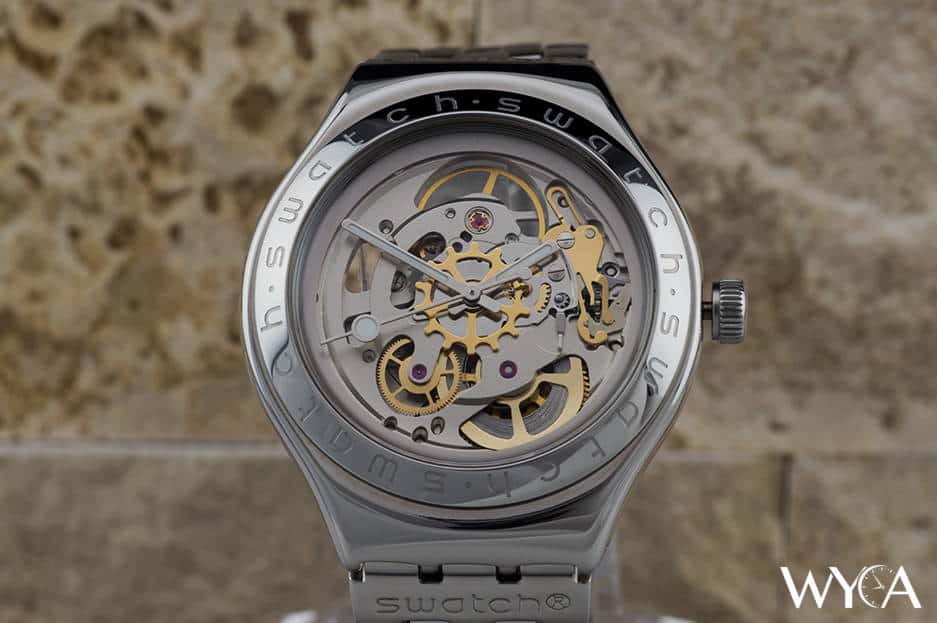 Every watch geek goes through a "skeleton" phase. If you're there now, the Swatch "Body & Soul" YAS100G is a pretty affordable pick. But is it any good? That's the question we're looking to answer today!
The MSRP on the Body and Soul is just north of $175, but astute Amazon shoppers will see it for around $150. For $150, you can get a lot of mechanical or automatic skeletons. So, is the Swatch better, and if so, why?
Read More

What People Are Saying
Daniel

August 27, 2017

Cameron Martel

August 27, 2017

dan

August 26, 2017

Cameron Martel

August 24, 2017

Ernest

August 24, 2017

jOHN

August 23, 2017

VASSILIS

August 21, 2017

Santiago

August 18, 2017

Cameron Martel

August 9, 2017

Amr Emad

August 8, 2017
Advertising Disclosure
WYCA generates revenue whenever you interact with an advertisement on our website or purchase a watch from an affiliated watch store.
These revenues - which do not impact how much the watch you're purchasing costs - enable us to purchase new watches to review (we buy most that we review), pay for hosting/development costs, and generally enable us to keep the website online.
We have deliberately chosen a design that always ensures our content is displayed first, with advertising placement second. Thank you for supporting our website.