Category: Under $250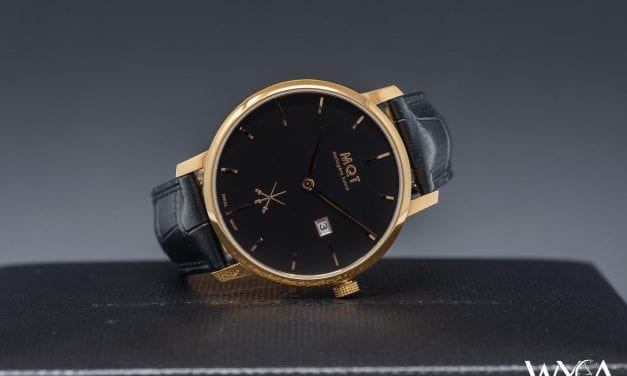 Priced at $229 USD as of the time of this review, the Essential Four Gent affords its wearer versatility via sapphire glass, a clean and minimal face (surprise!), and a quick-release leather strap. Style is conscious and reserved, boasting a good degree of attractiveness. Also worth noting is the use of the Swiss-made ETA 955.412 quartz movement, which alone allows the Essential to stand out compared to other microbrand watches following a similar formula.
So, while the Essential Four Gent is similar in nature to others, it stands above the majority due to its attainable price, excellent construction, and affordability. Let's dive in and check it out in more detail.
Read More

Advertisement
[AdSense-A]
What People Are Saying
Cameron Martel

October 25, 2018

Edwin

October 25, 2018

Cameron Martel

October 19, 2018

David

October 17, 2018

Watchdig

October 4, 2018

Damian

September 30, 2018

Winnieb

September 29, 2018

Cameron Martel

September 25, 2018

Jeff

September 25, 2018

Cameron Martel

September 22, 2018
Advertising Disclosure
WYCA generates revenue whenever you interact with an advertisement on our website or purchase a watch from an affiliated watch store.
These revenues - which do not impact how much the watch you're purchasing costs - enable us to purchase new watches to review (we buy most that we review), pay for hosting/development costs, and generally enable us to keep the website online.
We have deliberately chosen a design that always ensures our content is displayed first, with advertising placement second. Thank you for supporting our website.