Category: Under $500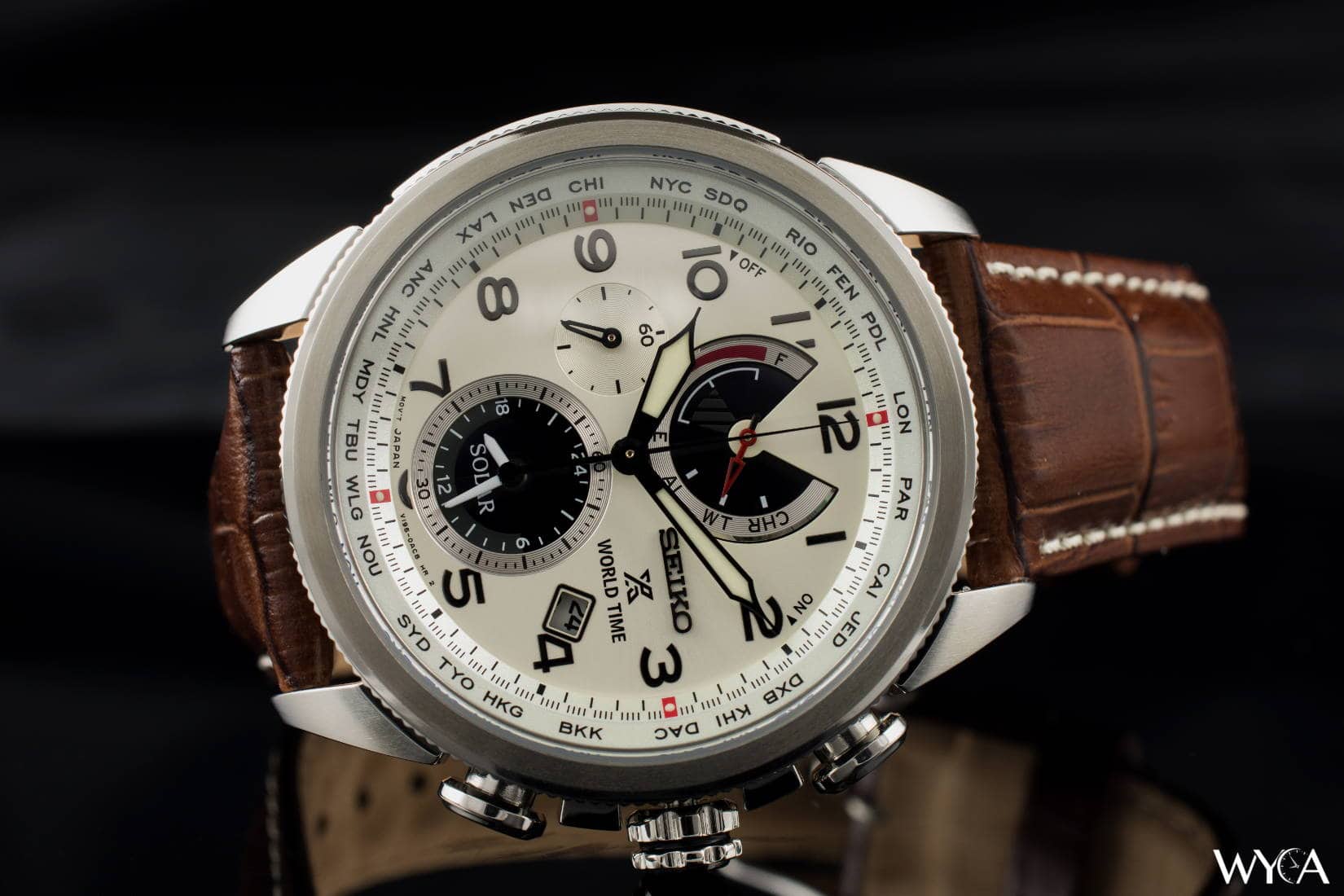 If your New Year's resolution involves travel plans, you're going to want a watch to come along for the ride. Frequent fliers will especially appreciate this Seiko Prospex World Time, both for its functionality (more on that below) and its build quality. Currently listed for just under $300 on Certified Watch Store ($278 actually), the Prospex Solar World Time is price competitive with most Citizens (in fact, it's priced much better than most Citizen world time's) and offers its wearer an assortment of functions/complications (including an alarm and chronograph function).
Read More

What People Are Saying
Chris

January 15, 2018

Cameron Martel

January 12, 2018

Luc

January 6, 2018

kd smith

January 6, 2018

Justin Egan

January 1, 2018

Cameron Martel

December 29, 2017

Cameron Martel

December 29, 2017

Randy

December 28, 2017

Alex

December 28, 2017

Tim McDermott

December 19, 2017
Advertising Disclosure
WYCA generates revenue whenever you interact with an advertisement on our website or purchase a watch from an affiliated watch store.
These revenues - which do not impact how much the watch you're purchasing costs - enable us to purchase new watches to review (we buy most that we review), pay for hosting/development costs, and generally enable us to keep the website online.
We have deliberately chosen a design that always ensures our content is displayed first, with advertising placement second. Thank you for supporting our website.