Category: Under $500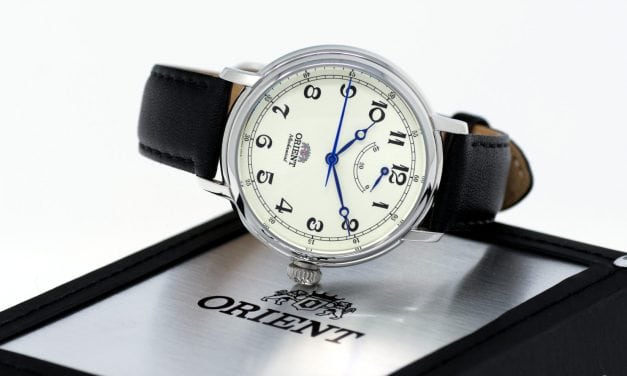 As of the time of this review, the MSRP of the Monarch is $335 (though I bought this one off of Amazon for $160). The Monarch is a classy dress watch that is rather conservatively styled (once you look past the serif hour markers). This model comes with a leather strap, stainless steel buckle, and an exhibition caseback.
Like the Bambino, which I still maintain is the best automatic watch you can buy for under $250, the Monarch hits that sweet spot where what it brings to the table greatly exceeds what it costs to eat there. You won't find another quality mechanical – let alone with a power reserve complication – at this price point until you start looking at no-name Chinese-manufactured movements.
Read More

What People Are Saying
Szymon

July 14, 2018

Neil STanley

July 12, 2018

Andreas Koolen

July 5, 2018

J Leonard

June 30, 2018

Rob

June 29, 2018

Cameron Martel

June 4, 2018

David

June 2, 2018

Robert Angelo Dalla Valle

June 1, 2018

Robert Angelo Dalla Valle

June 1, 2018

Alam

June 1, 2018
Advertising Disclosure
WYCA generates revenue whenever you interact with an advertisement on our website or purchase a watch from an affiliated watch store.
These revenues - which do not impact how much the watch you're purchasing costs - enable us to purchase new watches to review (we buy most that we review), pay for hosting/development costs, and generally enable us to keep the website online.
We have deliberately chosen a design that always ensures our content is displayed first, with advertising placement second. Thank you for supporting our website.