Category: Under $500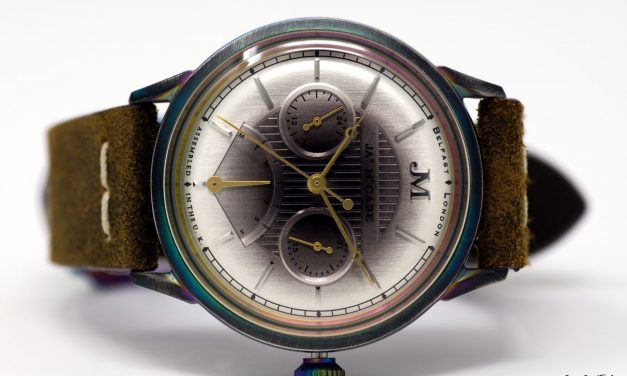 Six weeks back I received an e-mail from Drew Meyer, who represents several watch brands. Among them is James McCabe, a highly-stylized microbrand that is doing what brands like Lucien Piccard should have done. Not long after that e-mail, the Heritage Retrograde arrived at my doorstep – courtesy of Drew – and it has commanded my interest ever since.
As the photos within this review will undoubtedly show, the Heritage Retrograde – a sub-$300 quartz casual watch – is among the most excellently styled (and stylized) watches I have come across in a good long time (if not ever). The real question is: is it a good watch? I suppose you'll have to read on to find out.
Read More

What People Are Saying
Tim Stanovich

May 19, 2018

Cameron Martel

May 17, 2018

S

May 17, 2018

Don

May 15, 2018

Hairul azman

May 5, 2018

Cameron Martel

April 23, 2018

Fredrik Granlien

April 22, 2018

Stephen goll

April 6, 2018

mellegerda

March 19, 2018

ED

March 5, 2018
Advertising Disclosure
WYCA generates revenue whenever you interact with an advertisement on our website or purchase a watch from an affiliated watch store.
These revenues - which do not impact how much the watch you're purchasing costs - enable us to purchase new watches to review (we buy most that we review), pay for hosting/development costs, and generally enable us to keep the website online.
We have deliberately chosen a design that always ensures our content is displayed first, with advertising placement second. Thank you for supporting our website.