Skagen Denmark Watches – Reviews, Photos, & More
Brief Company History
Skagen Denmark came to be when its founders – Henrik and Charlotte Jorst – moved to New York (from Denmark) in 1986. Initially focusing on manufacturing corporately-branded gift watches, Skagen introduced their first original watches in 1991.
In 2012, Fossil acquired Skagen as a wholly-owned subsidiary. Today, Skagen Denmark is known for their fashion-forward designs in both their watches and other accessories.
Latest Skagen Watch Post/Review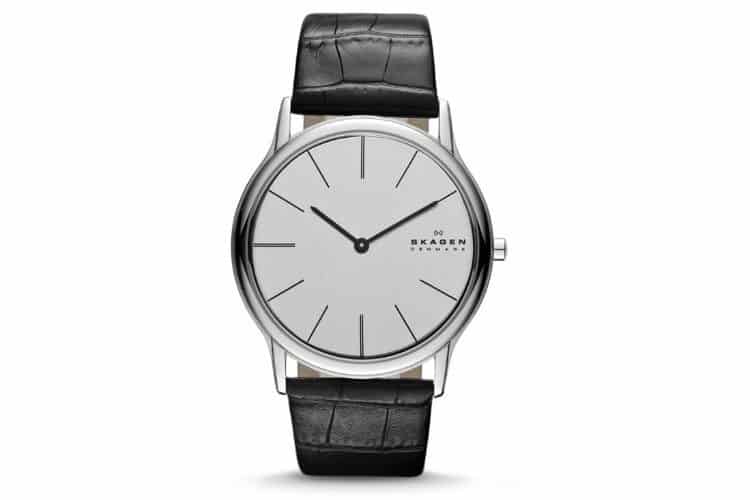 Here are the top 5 stylish watches floating under the $500 limit. Style is far from compromised. If nothing else, that leaves more bank in your wallet to add more to your watch collection.
read more
Recent Skagen Watch Reviews, Posts, & Photos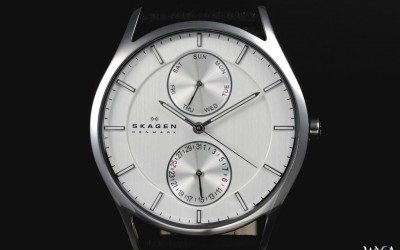 The Holst is an attractive minimalist timepiece, monotone in color and free from anything that would detract from its spartan aesthetic. I quite like it. It's affordable and keeps good time, and despite being frustrating to set the date, it's a pretty straightforward watch to use. It's sleek, thin, and looks good with just about everything. I wear mine all the time.
read more