Hamilton Watches – Reviews, Photos, & More
Brief Company History
Hamilton began life has an American watch making company, eventually being acquired by the Swatch Group. With its headquarters now in Switzerland, Hamilton watches are synonymous with good quality of build and the use of respected Swiss-made movements that are both developed in-house and sourced from ETA.
Hamilton watches are often featured in popular culture, with their watches appearing prominently in movies (such as Men In Black 3 and Interstellar).
FOUNDED:
1892
HEADQUARTERS:
Biel, Switzerland
AVERAGE MSRP:
Under $2,000
WEBSITE:
Latest Hamilton Watch Post/Review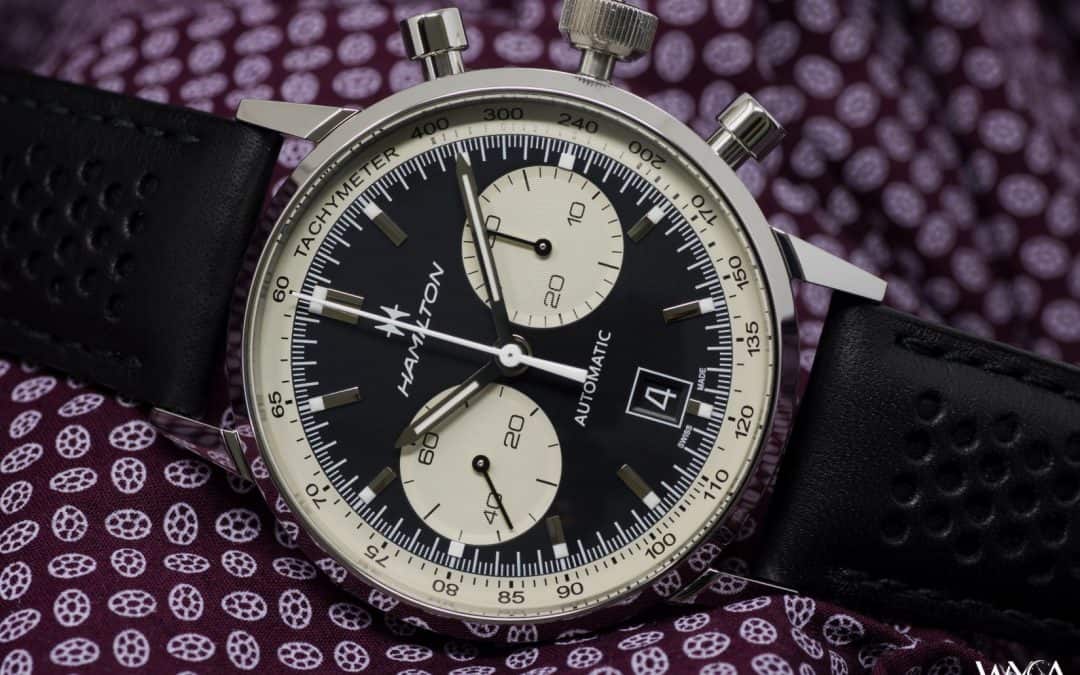 Justin Ng, owner of Gem by Carati and frequent WYCA benefactor, got in touch and asked if I was ready to check out another limited edition Hamilton. Who could say no to a line like that?
He sent me over the newish Intra-Matic 68, a limited-edition auto chrono powered by Hamilton's H-31 automatic. Only 1968 of these were built, and of those, only 20 made their way to Canada. With that in mind, let's check out this modern take on a vintage greatest hit.
read more
Recent Hamilton Watch Reviews, Posts, & Photos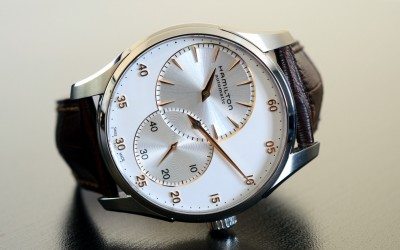 The Jazzmaster Regulator is definitely one of the most unique watches you can get for its $1,275 MSRP. Powered by Hamilton's own H-12 automatic movement, the Regulator comes with the specs you can expect from a four-figure Hamilton: sapphire front/rear crystals, stainless steel all around, an excellent leather strap, and a deployment clasp. I think it's a great looking watch, too. If you want something mechanical and decidedly different from what most will have in their collection, the Regulator Automatic is worth your consideration.
read more