Category: Dive Watches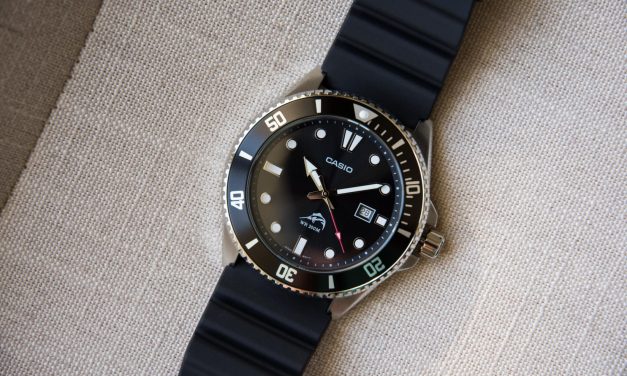 The MDV106-1AV is handsome for a diver, and it's absolutely as capable as its deep-water aesthetic suggests. I had to do a double-take on it, actually, as I'd have no idea this wasn't a $200+ watch if I hadn't bought it myself on Amazon and paid $45 for it. With that in mind, let's make some waves with the Casio's most affordable and ubiquitous diver.
Read More

What People Are Saying
Stephen goll

April 6, 2018

mellegerda

March 19, 2018

ED

March 5, 2018

BRETT

February 28, 2018

Cameron Martel

February 22, 2018

Vince

February 22, 2018

W. Townsend

February 19, 2018

Name *Gilmar Torquato

February 16, 2018

Johan

February 12, 2018

David

February 12, 2018
Advertising Disclosure
WYCA generates revenue whenever you interact with an advertisement on our website or purchase a watch from an affiliated watch store.
These revenues - which do not impact how much the watch you're purchasing costs - enable us to purchase new watches to review (we buy most that we review), pay for hosting/development costs, and generally enable us to keep the website online.
We have deliberately chosen a design that always ensures our content is displayed first, with advertising placement second. Thank you for supporting our website.