Category: Dive Watches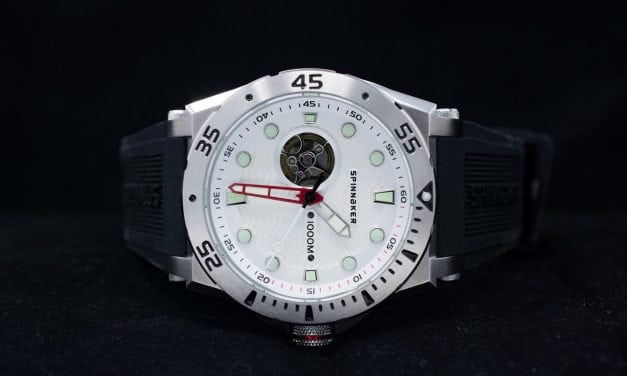 I've been checking out a lot of dive watches lately as research for an upcoming dive watch article, so when Spinnaker reached out to us and asked if we wanted to review one, the timing couldn't have been better. I received the Overboard early August and have given it plenty of wrist time since.
Compared to some of the other divers I've been wearing lately (the Scurfa Diver One and Hamilton Navy Sub Auto, for example), the Overboard is bigger and heavier at 46mm. The Overboard boasts 300m of water resistance, a sapphire-coated mineral crystal, and a helium escape valve.
Read More

What People Are Saying
Watchdig

October 4, 2018

Damian

September 30, 2018

Winnieb

September 29, 2018

Cameron Martel

September 25, 2018

Jeff

September 25, 2018

Cameron Martel

September 22, 2018

Joseph Young

September 21, 2018

Cameron Martel

September 16, 2018

Cameron Martel

September 16, 2018

Cameron Martel

September 16, 2018
Advertising Disclosure
WYCA generates revenue whenever you interact with an advertisement on our website or purchase a watch from an affiliated watch store.
These revenues - which do not impact how much the watch you're purchasing costs - enable us to purchase new watches to review (we buy most that we review), pay for hosting/development costs, and generally enable us to keep the website online.
We have deliberately chosen a design that always ensures our content is displayed first, with advertising placement second. Thank you for supporting our website.