Category: Dive Watches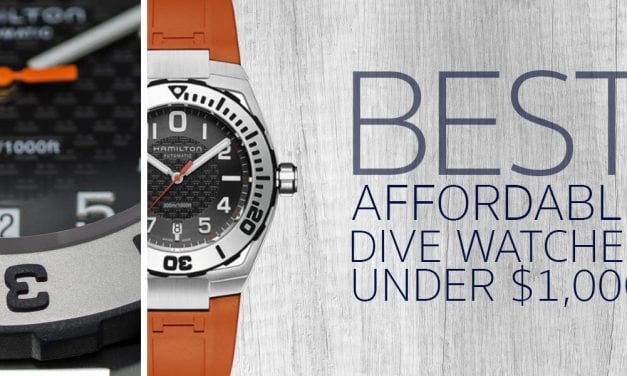 A good dive watch is a virtual necessity whenever you find yourself getting wet. Whether you're actually going diving, or simply want to lounge in the backyard pool, a good dive watch should be able to keep pace.
Not all dive watches are made equally, and not all dive watches need to be overbuilt deep-divers, either. As I curated the watches for this liset, I organized them based on water resistance ratings and then ranked them by price within their respective categories. This list will grow and evolve over time as new and notable divers get released.
Read More

What People Are Saying
Cameron Martel

December 11, 2018

RSG

December 9, 2018

Adam Row

December 4, 2018

k

December 1, 2018

p wangdu

December 1, 2018

Victor

November 23, 2018

Cameron Martel

November 22, 2018

Dan robinson

November 22, 2018

Cameron Martel

November 21, 2018

Karl

November 21, 2018
Advertising Disclosure
WYCA generates revenue whenever you interact with an advertisement on our website or purchase a watch from an affiliated watch store.
These revenues - which do not impact how much the watch you're purchasing costs - enable us to purchase new watches to review (we buy most that we review), pay for hosting/development costs, and generally enable us to keep the website online.
We have deliberately chosen a design that always ensures our content is displayed first, with advertising placement second. Thank you for supporting our website.