Category: Dive Watches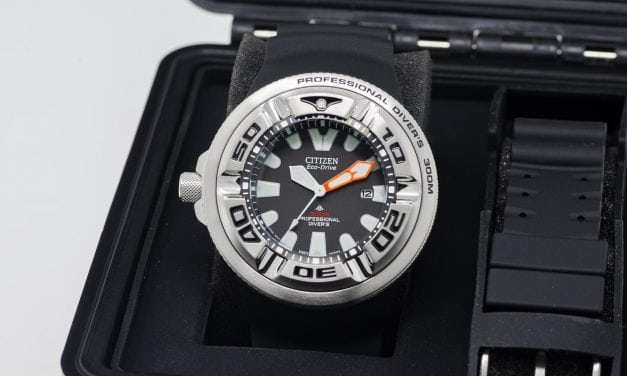 Powered by an Eco-Drive quartz movement, and with styling only an underwater welder could love, the Promaster BJ8050-08E is one of the few watches I've come across where the photos do not at all demonstrate the entirety of it. Suffice to say that this Promaster is 100% business, built tough as nails, and designed to handle itself under pressure. With a common street price of under $225, it's also an affordable option that gives its wearers more for less. So, let's go for a deep dive as we explore the Citizen Promaster BJ8050-08E!
Read More

What People Are Saying
John Ph

August 18, 2018

Paul

August 17, 2018

Robert

August 11, 2018

Cameron Martel

August 4, 2018

Esteban

August 3, 2018

g.sionis

August 2, 2018

Cameron Martel

July 29, 2018

Gary

July 28, 2018

David Fleming

July 27, 2018

Cameron Martel

July 26, 2018
Advertising Disclosure
WYCA generates revenue whenever you interact with an advertisement on our website or purchase a watch from an affiliated watch store.
These revenues - which do not impact how much the watch you're purchasing costs - enable us to purchase new watches to review (we buy most that we review), pay for hosting/development costs, and generally enable us to keep the website online.
We have deliberately chosen a design that always ensures our content is displayed first, with advertising placement second. Thank you for supporting our website.